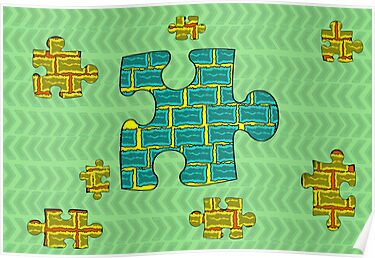 From Redbubble page, this fantastic item is for sale as Greeting Cards, Matted Prints, Laminated Prints, Mounted Prints, Canvas Prints, Framed Prints and Posters.
This auction on Ebay is for the poster (new conditions of course!)
Dimensions: 590mm x 393mm


The item will be printed by

Redbubble

that will take care of all manufacture, shipping and customer service.

Follow these simple steps:
-

Contact me if you've questions;
- Win the auction (I accept only PAYPAL payment);
- With your money, I'll buy the item from my profile page on Redbubble and I will insert the shipping address that you will write to me in a message. It's more simple to do than explain!

Following this procedure you can check the shipping and delivery status directly from the Redbubble page and it's another guarantee for you.